This morning I went for my usual walk around 6:00 A.M on the Tonawanda Rails to Trails pathway, and to my suprise I saw these two large herbavores having a nice walk of their own.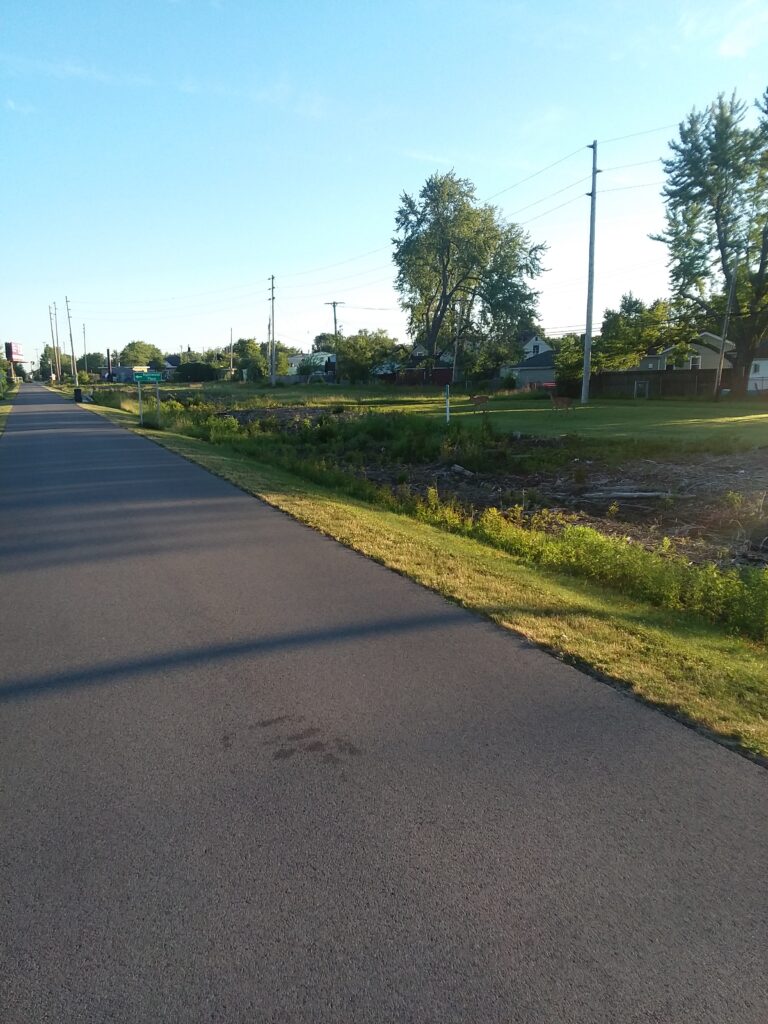 The sun was in my eyes so I was lucky to even get a clear shot as I could not see the screen of my phone. If my terrible photo makes it hard to see the large animals that I mentioned, I've blown up a section for clarification.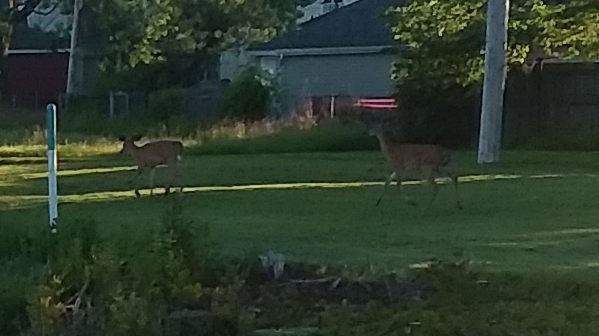 Two young Whitetail Deer right here in beautiful, sunny Tonawanda, NY.