Natural selection at work?
Politicians Are Drinking the Water in East Palestine to 'Prove' It's Safe
https://www.vice.com/en/article/k7b47y/east-palestine-drinking-water-mike-dewine
Politicians from Ohio and elsewhere are trying to "prove" the water in East Palestine is safe enough to drink—by chugging it themselves.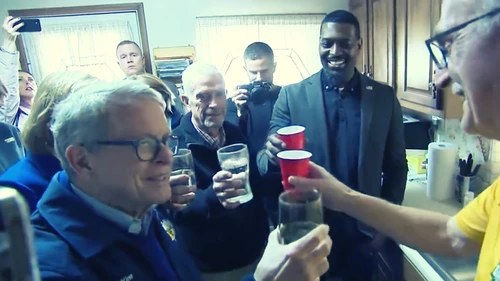 More than two weeks after a massive Norfolk Southern freight train carrying toxic chemicals derailed, spilling five rail cars of toxic vinyl chloride and forcing local agencies to light a "controlled burn" to avoid an explosion, politicians have started flocking into town for a performative taste test.
Meanwhile, residents of East Palestine, Ohio are reporting dead fish and animals, what appears to be an oily sheen in nearby creeks and waterways, and symptoms such as rashes, sore throats, and headaches.